Career And Education
WASHINGTON, DC, December 2, 2013 — Despite working in more routine and less autonomous jobs, having fewer close friends at work, and feeling less supported by their coworkers, blacks report significantly more positive emotions in the workplace than whites, according to a new study in the December issue of Social Psychology Quarterly "We were surprised by this," said lead author Melissa M. Sloan, an assistant professor of interdisciplinary social sciences and sociology at the University of South Florida Sarasota-Manatee. "Based on the history of discrimination against African Americans in the workplace, we thought blacks would experience more negative emotions at work than whites. As it turned out, the opposite was true."
What makes literature good is its ability to stand the test of time, remaining relevant to future generations and a multitude of interpretations that allows each individual to find something of relevance to their own lives; it addresses a universal theme that reaches all human experience for all time. Literature bridges the gap between past and present human struggle in hopes of making sense of it all.
Integrated Production Company – The Station – Continues to Push New Production Models for Branded Content and Entertainment Building a Unique Roster of Award-Winning Television, Film and Comedy Writers to Collaborate with Ad Agencies and Brands on Long Format, Web and Episodic Content.
Fayetteville, NC -- Fayetteville State University (FSU) announced recently a $35,000 gift from the Tau Gamma Gamma Chapter of Omega Psi Phi Fraternity, Inc. The chapter presented a check to FSU Chancellor James A. Anderson during halftime of the FSU versus Shaw University football game on October 12, 2013.
The following is an introduction by author Craig Steven Wilder to an excerpt from his new book Ebony and Ivy: Race, Slavery and the Troubled History of America's Universities: It is difficult to imagine college campuses as sites for exploring the lives of enslaved people in colonial America; however, early campuses were spaces in which faculty and students routinely interacted with slaves...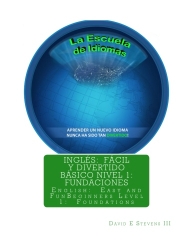 Denver, CO --(PR.com)-- The Language School, a World Languages School with locations throughout Colorado, has published Inglés: Fácil y Divertido Básico Nivel 1: Fundaciones, a beginners level textbook geared towards teaching English to native Spanish speakers.